Rigorous Scientific Testing
Founded by traditional Chinese medicine practitioners, Nuherbs® respectfully follows the tradition of the herbs and their intended uses. With the aid of modern technology and skilled lab technicians, we are now able to quantify the herbal knowledge that has been passed down for centuries. With changes in weather patterns and other agricultural practices, such as increase use of pesticides and fertilizers, the growth and life of the herbs have been directly impacted. Herbs that appear potent may actually have very low levels of active constituents. Therefore, it is increasingly important and necessary to verify the quality and safety of these herbs to ensure that they are fit for use. Our rigorous scientific testing program is designed to provide relevant insights that are essential to the quality of your products, and thus to your success.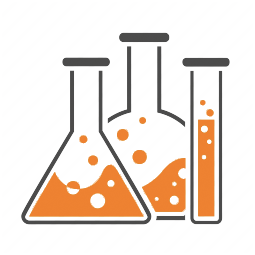 Purity and Potency
Our Master Herbalist makes the initial identification and selection of the best herbs, based on time-tested methods.

Identity and purity of the selected herbs are confirmed via scientific analysis – microscopy, Thin-Layer Chromatography (TLC), High-Performance Thin-Layer Chromatography (HPTLC), and other "fit for purpose" technology.

The potency of our herbs meets or exceeds the standards designated by the Pharmacopoeia of the People's Republic of China.
Safety
We screen for close to 200 pesticides, according to guidelines set by the United States Pharmacopoeia (USP) and the European Union (EU).

Our herbs are tested for heavy metals, such as lead, mercury, and arsenic.

Our herbs are tested for of microbacteria: total plate, yeast, mold, salmonella, and E. coli
Quality
Various quality indices are measured to ensure optimum quality of our herbs, such as water content, cut size, color, etc.
Our herbal quality and safety systems guarantee that you have traceability in the supply chain of your products and know that they have been handled and processed the right way through the entire process. If you're ever curious about where the herbs were grown, when they were harvested, how they were traditionally processed according to Chinese medicine method (pao zhi), and much more, we can provide you with the answers. With Nuherbs, you have a partner in your quest to deliver the greatest health benefits to your customers in the safest manner possible.