Wholesale Chinese Herbs
Why Nuherbs?
For over 40 years, we've been the leading supplier of bulk Chinese herbs, organic Chinese herbs, and Chinese herbal supplements for practitioners, manufacturers, and health and wellness companies. We internationally source Chinese herbs from growers we've worked with for many years, and warehouse our herbs and herbal supplements in sunny California.
At Nuherbs, our mission is simple. We seek to share nature's power to fuel healthy lifestyles by providing the highest quality Chinese herbs and supplements, sustainably sourced, carefully processed and quality checked. We also want to help brands, manufacturers, and practitioners create products that support the health of people around the world. We do this by providing access to hundreds of Chinese herbs grown by small-to-medium farmers in China, who are as invested in quality as we are. With our long-term grower and harvester relationships, high quality and consistent availability are guaranteed.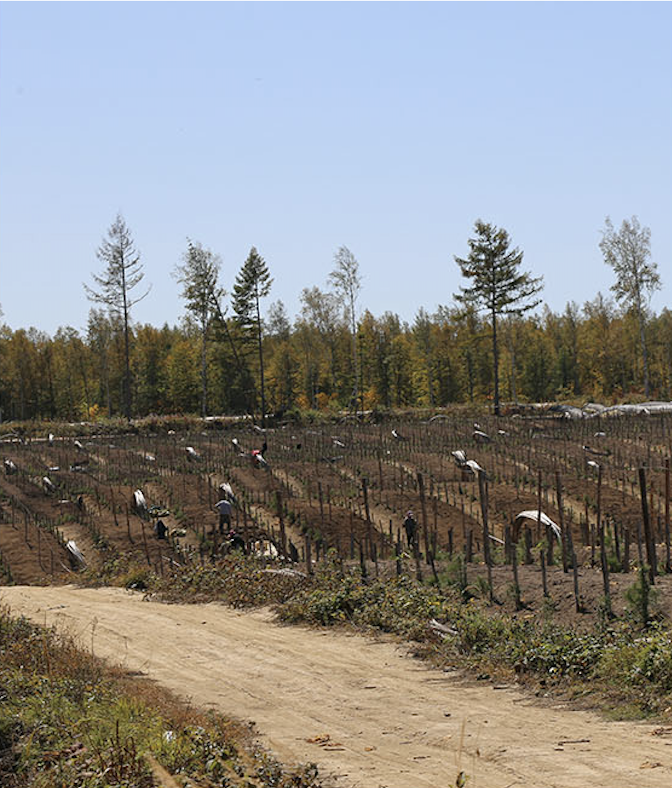 Organic white ginseng harvesting fields
Herbal Areas of Expertise
Bulk Suppliers of Chinese Herbs
Organic Chinese Herbs
Lab Tested Chinese Herbs
Bespoke Extracts
Dependable Herbal Supply Chain
Herbal Supplements For Practitioners
How We Can Help You Source Chinese Herbs & Develop Amazing Products
Small and Medium-Sized Manufacturers — We offer in stock, ready-to-ship, high-quality herbs that manufacturers can use in their products. Companies and manufacturers who source from us can expect to purchase herbal ingredients and extracts that are rigorously lab-tested, traceable, and supported by three generations of deep herbal knowledge. We can easily fulfill blanket orders, help you develop supply chain solutions, and supply special or custom ingredients in addition to the items that we stock in California. We're happy to help with formulation, including ultra-customization of extracts.
Large and Speciality Manufacturers — We are an excellent resource to help you solve your supply chain and product development challenges utilizing our expertise in product development, sourcing, fulfillment, and supply chain management. We can supply what you want, when you want it, which makes us a very reliable partner and supplier.
Practitioners — We specialize in providing high-quality bulk herbs and ready-made herbal products for Traditional Chinese Medicine practitioners, acupuncturists, naturopaths, and holistic and functional medicine professionals. If you incorporate herbal supplements, Chinese herbs, and teapills into your practice, we seek to be a valued partner by providing materials you need for your patients as part of their treatment plans.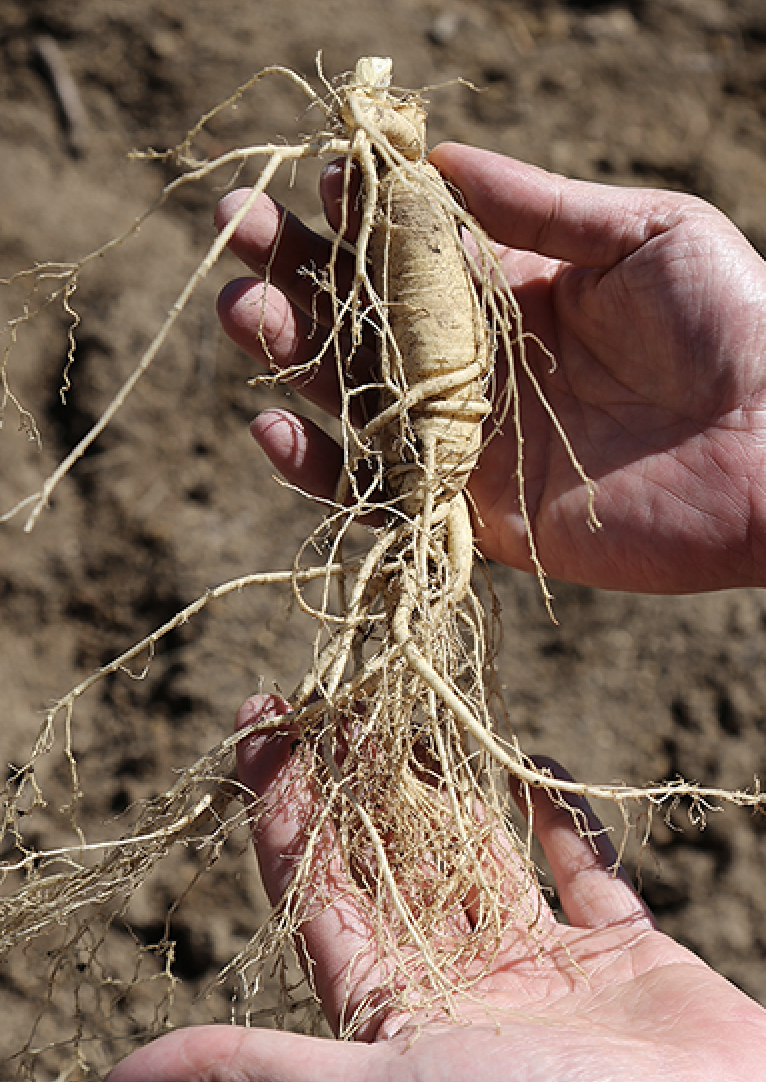 Organic white ginseng harvesting
Request an Account &
View Our Inventory
Supply Chain Management and Production
We have an extraordinary breadth and depth of services when it comes to putting your supply chains into context. Did you know that we're the leading bulk and wholesale high-quality Chinese herb supplier for small to medium manufacturers? When it comes to managing your supply chain, we can help you with everything from globally sourcing Chinese herbs and standardizing your product to specification, to creating efficient production and fulfillment procedures.
For the last decade, we've provided everything from direct product development, to helping manufacturers formulate and reformulate products in order to create new product delivery systems. We pride ourselves on building and maintaining trusted relationships. If you want to discuss our current capabilities, please reach out to Wilson Lau via LinkedIn or email.
Sustainable Sourcing, Harvesting and Manufacturing
Nuherbs is committed to the sustainability of Traditional Chinese Medicine herbs. In the assessment process, our number one priority is to preserve the biodiversity of our ecosystems and ensure the longevity of Chinese herbs for future generations. We partner with local farmers and harvesters who also share our values, and consistently demonstrate that commitment in their agricultural practices.
With combined efforts, we aim to protect the herbs from the depletion and extinction that is inevitable if over-harvesting is allowed. You can read more about our sustainable sourcing practices, how we identify geo-authentic growing areas and create traceability protocols, and how we ensure proper harvesting practices are adhered to so we don't compromise the integrity of a single ingredient or negatively impact the soil health of the regions we grow in.
Quality, Safety and Compliance
Nuherbs respectfully follows the tradition of herbs and their intended uses, and we back the herbs we harvest with extensive testing in order to ensure our customers get what they need. The climate, environment, and continual changes in agricultural practices make growing herbs an art form, as well as a science. Because of this, it is increasingly important and necessary to verify the quality and safety of these herbs to ensure that they are fit for use. Once herbs arrive at our facility from our partner farmers and harvesters, they are analyzed and tested for identity, microbial activity, and physical contaminants. Any material that fails to pass our specifications is rejected.
Our rigorous scientific testing program is designed to provide relevant insights that are essential to the quality of your products. Our regulatory compliance program is designed to elevate the quality of our products and optimize your regulatory compliance. We pride ourselves in helping you achieve predictability and compliance throughout your QA process.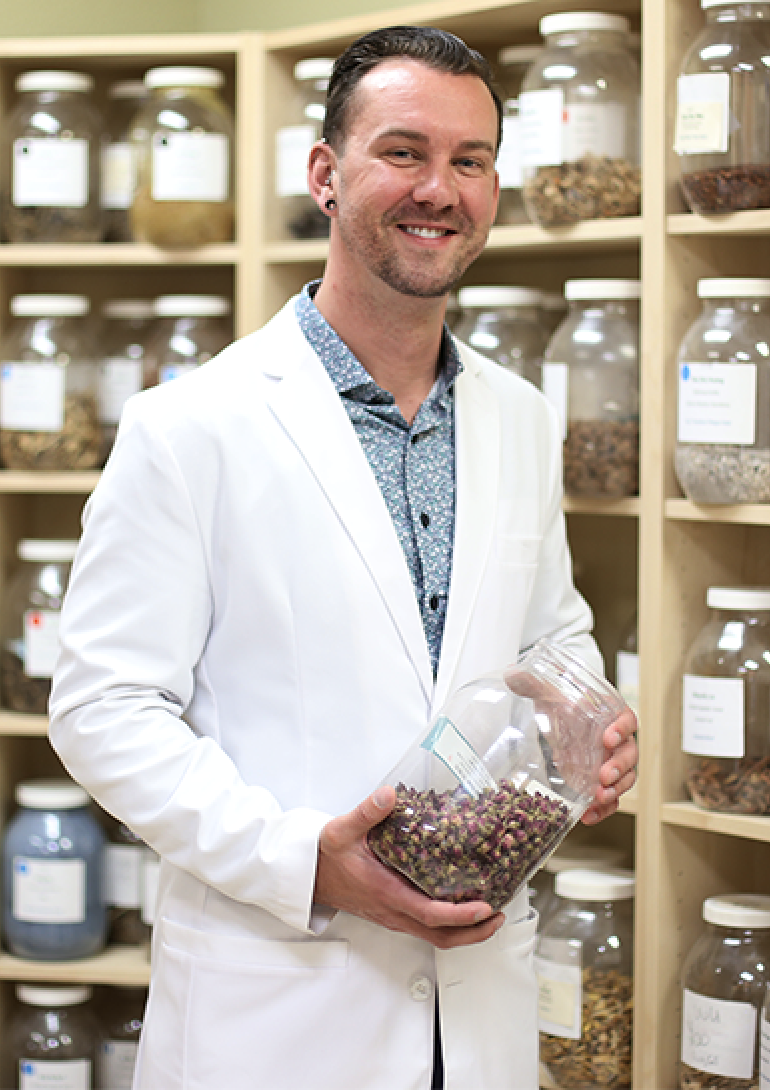 Dr. Lim from AIMC Berkeley
Direct Relationship with Farmers and Growers and Ethical Environmental Partnerships
We are committed to supporting sustainable international agriculture while helping companies and manufacturers develop rock solid supply chains, providing consistent access to the herbal ingredients needed to create products customers want. The common thread among our partnerships is an enduring trust and commitment to work together as responsible stewards of Chinese herbs and the environment, guaranteeing access now and for posterity. Our partners are our life's blood.
From a compliance standpoint, we take care of FSMA (Food Safety Modernization Act), in particular the FSVP portion (Foreign Supplier Verification Program)—which applies to all imported food and dietary ingredients. We do testing to help comply and provide insight on the dietary ingredient to help streamline your FSMA or current good manufacturing practices for dietary supplements compliance.
Want to see how Nuherbs® can help build your business? Create an account today or contact Wilson Lau, Vice President of Sales, and our sales team to start a conversation.