Jade Dragon Classical Formulas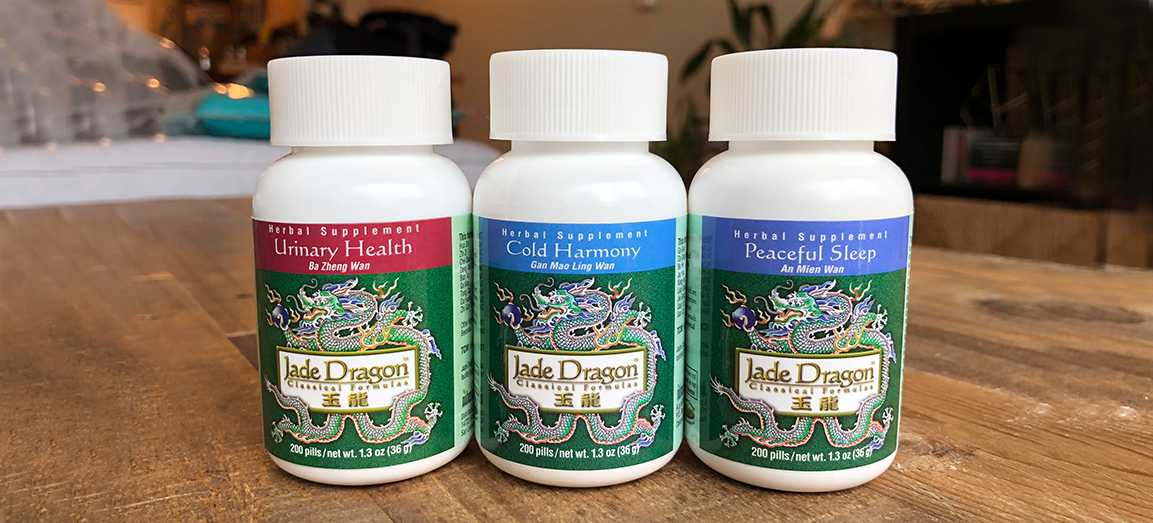 Jade Dragon® Classical Formulas are a curated line of the most popular Traditional Chinese remedies that are essential to the household. Jade Dragon® teapills are made by blending together the herbs in the formula, then slowly cooking the mixture in water. This tea is simmered down into a concentrate, and later formed into small pills. This method is the traditional way that Chinese formulas have been prepared for thousands of years. What set Jade Dragon® Classical Formulas apart are:
Benefits of Jade Dragon® Teapills
Easy to swallow due to their small size and rounded shape.
Easy to understand instructions on packaging, with customer friendly labels.
Crafted from

pharmacopeia grade herbs.

Rigorous

quality & safety

- each lot is tested for pesticides, heavy metals, & microbials.
Manufactured under stringent dietary supplement

cGMP

requirements.
Explore the full line of Jade Dragon Formulas.