Introducing our new Hibiscus Powered Extract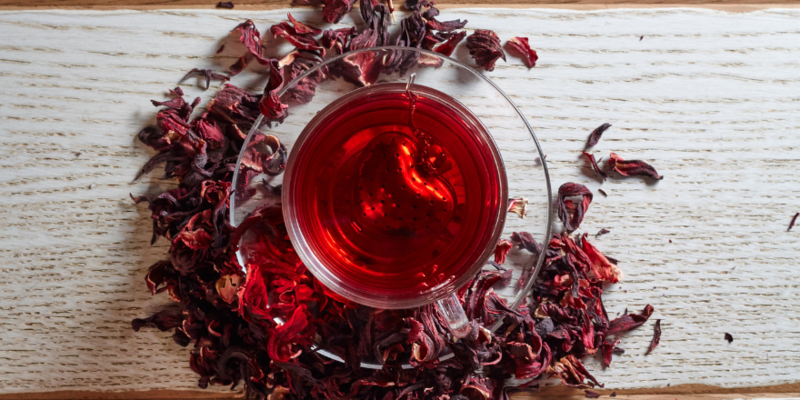 Nuherbs and Hibiscus Products, LLC Launch PHYTOHIB™100, the highest-quality, organic and kosher-certified Hibiscus sabdariffa Powered Extract available in the U.S.
Consumers Seek New Food Experiences and Flavor Profiles
The consumer connection to taste and flavor has radically changed. During the pandemic, people developed deeper connections to their food, especially as it relates to taste and flavor, which are expected to endure. Consumers are diving head first into learning how to create emotional experiences with food and environmentally conscious ways of eating. Manufacturers are rushing to create products aligned with these new attitudes and habits.
Hibiscus Extracts Take Center Stage in Product Development
The desire to create extrasensory food has led the use of florals and botanicals to the center stage of product development. The most common botanical being used is hibiscus. In 2019, hibiscus was named the "flavor of the year" by flavoring experts based on the growing appeal of florals and botanicals in food and beverages and the trend towards consumer curiosity in consumption. New consumer research reveals that use of floral and botanical extracts generate positive emotions, including energy, excitement, and creativity.

Where We Source and Cultivate Hibiscus sabdariffa
We source and cultivate Hibiscus sabdariffa from Mexico. Most experts consider Hibiscus to be the gold standard in the industry for high color, overall flavor and tartness. The intense burgundy color in conjunction with the appealing flavor has made it the preferred choice of commodity buyers throughout the world. Additionally, the quality of Mexican Hibiscus continues to improve, attracting more attention from herbal tea companies.
How We Extract Hibiscus sabdariffa Powdered Extracts
We use a proprietary technology known as the CleanBrew™ extraction and drying process for our Hibiscus sabdariffa, which processes botanicals and florals at lower temperatures than other technologies. The CleanBrew™ extraction and drying process has allowed us to overcome the challenges in capturing the characteristic flavor and color that Hibiscus sabdariffa holds. This is how Nuherbs can offer our very high quality hibiscus extract in concentrated, convenient, water soluble, easy to store powder without any residual solvents, carriers, or excipients. Manufacturers in the flavor industry no longer have to rely on the use of fruit powders or WONF molecules such as raspberry, cranberry, or rhubarb to simulate the real hibiscus flavor profile.
Exploring Hibiscus as a Color Source and Food Ingredient
Unlike other botanicals, Hibiscus extracts provide food and beverage manufacturers with an all-in-one food ingredient to provide a robust flavor, intense color, and a natural source of acidity. Hibiscus sabdariffa has a high concentration of naturally occurring anthocyanins which are responsible for the intense burgundy-red color as follows:
70% delphinidin-3-sambubioside (D3S)
30% cyanidin-3-sambubioside (C3S)
The stability of anthocyanins continues to be a subject of research in the scientific community. By their very nature, anthocyanins tend to be less stable towards heat and light oxidation, depending on the chemical environment and processing conditions. A low pH environment (2.5-3) can achieve good to excellent color stability and improve the shelf life of the color in the finished product.
The mechanism is likely due to the protective nature and high degree of acylation and glycosylation of the attached glycosidic groups on the chromophore. Other factors such as the addition of citric acid or vitamin C (ascorbic acid) and the presence of metal ions can also affect the rate of color degradation in the final food product.
When using hibiscus as a food ingredient, our manufacturing processes allowed us to create the PHYTOHIB™100 powered extract as a more stable, easier to store, handle, and ship form when compared to other liquid extracts. Want to learn more about it?
---
Shop Our 100% Organic Hibiscus Powder Extract By The Pound. For manufacturers, we offer 25Kg drums, which can be purchased one at a time.
---
Want To Learn More About Our Extracts?
For the last 43 years, we've specialized in sourcing the highest quality, sustainable Chinese herbs. And, as the herbal marketplace became more globalized, we expanded our sourcing to better serve our customers. If you have a specific supply chain and/or R&D need, we will be happy to explore it under our Nuherbs Bespoke Extracts program, or provide standardized extracts for you. Send us an email or call us today!